Hello Ladies and Gentlemen,
Welcome to Dance Music Summit blog, giving you the low down on the South African Dance Music scene especially the underground.
As we launch this blog we also launch the second season on DMS Chats that is proudly brought to you by the Department Of Arts and Culture.
During the lockdown we were all uncertain of the future. The dance music scene which is fuelled particularly by the clubs and live music festivals all came to a shut down. For 6 months our industry was closed and although we have gone down to Level 1 of the lockdown we still have a long way to go before our industry can fully recover.
It was inspiring to see how the dance music industry rose up during the lockdown to keep masses entertaintained through live streams. DJ Shimza brought the Lockdown House party giving a plateform to DJ's from all over South Africa keeping the whole nation on their feet every Friday and Saturday of the lockdown. Many replicated the concept across all channels whiched showed how powerful the dance music industry is and the POWER of DJ's.
With all of that said, DMS brings DMS Chats for a second season chatting to industry professionals about the impact of Covid - 19 and the future of the scene. We invite you to hear the stories that have impacted the industry professionals and to see that you are not alone the lockdown impacted many of us and we need to work together to bring change to the industry and nourish it.
Our first guest tonight is DJ, Producer Themba who is reinventing himself and talks about Global Frontiers and what can be done.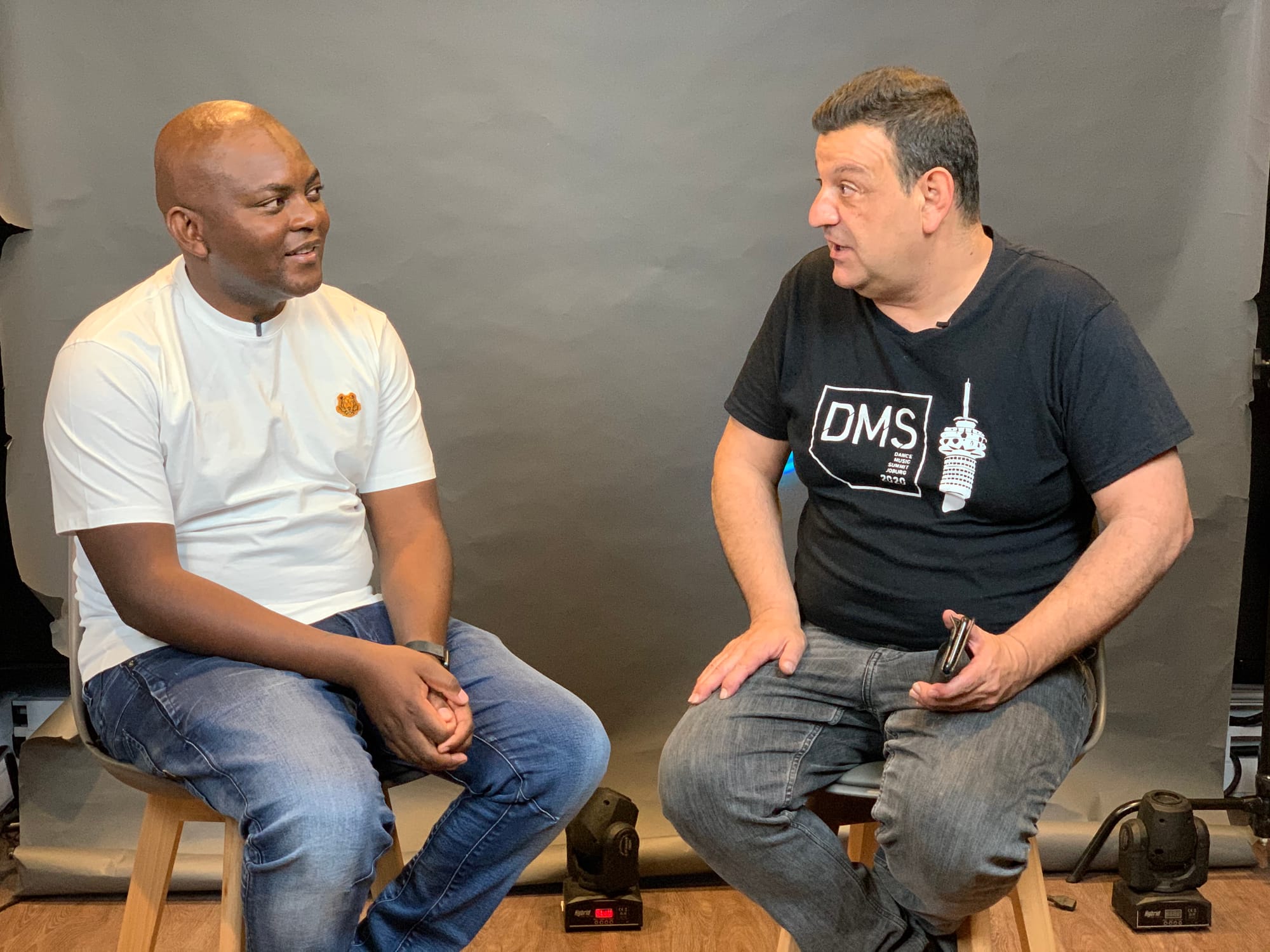 Every Tuesday and Wednesday starting TONIGHT 6th October 2020 7PM we will stream live on all Dance Music Summit social media platforms.
This season will run for 8 weeks launching the Dance Music Summit happening from the 2nd December to 4th December at Azania Junxion a multi-functional lifestyle & live entertainment Venue situated just off Malibongwe Drive, cnr Dawn street, Randburg.
On the second season our host DJ Christos chats to DJ's, producers, performers who will discuss topics that are at the core of our dance music culture in South Africa. The episodes include Publishing and Copyrights addressed by Victor Mampane, a deep dive in starting in the music industry with Nastee Nev and a look at Sir LSG's Bread4Soul convo's that kept the music community glued online every day at 9am.
Tune in every Tuesday and Wednesday at 7PM.
Facebook https://www.facebook.com/dancemusicsummit
Twitter : https://twitter.com/dmssouthafrica
Instagram : https://www.instagram.com/dmssouthafrica/
Youtube : Dance Music Summit TV - YouTube : www.youtube.com › channel